BAGRAM: The US army vacated its airbase in Bagram in the wee hours of the night without apprising Afghan officials according to General Asadullah Kohistani, Bagram Base's new commander.
In a conversation with the BBC, Kohistani claimed that the US military vacated Bagram Airbase at 3 AM on Friday, without any knowledge of the Afghan military.
According to various reports, there are around 5,000 Taliban prisoners in the military base, while General Kohistani only has around 3,000 troops under his command compared to tens of thousands of US soldiers in the base previously.
The Taliban have been increasing operations in the wake of the withdrawal of US forces, and General Kohistani claimed that the Afghan Army was expecting a Taliban attack in Bagram.
In a conversation with journalists in Bagram Airbase, General Kohistani claimed that the Taliban was making "movements in rural areas" nearby.
"You know, if we compare ourselves with the Americans, it's a big difference," Gen Kohistani said. "But according to our capabilities… we are trying to do the best and as much as possible secure and serve all the people."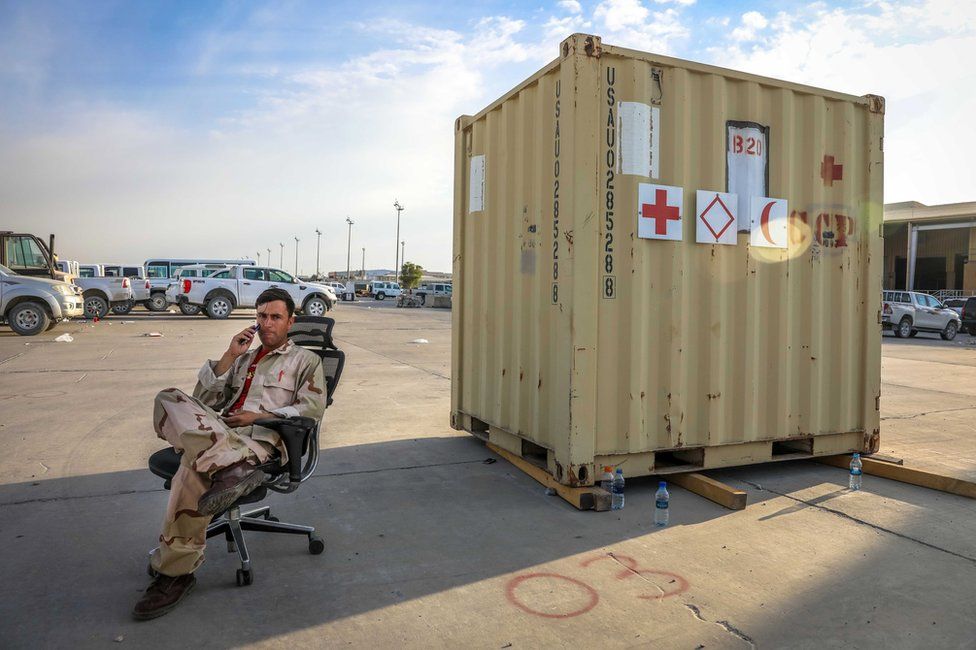 General Kohistani also confirmed that the US Army had left around 3.5 million items, reportedly for the use of the Afghan Army. The items include water bottles, energy drinks, military ready made meals and vehicles – both armoured and civilian.
According to General Kohistani, the US Army took back heavy weaponry and detonated ammunition stocks, however, they left small weapons and ammo for the Afghan Army.
US Army spokesman, Colonel Sonny Leggett claimed that the US forces had "co-ordinated" its departure from various bases with Afghan leaders.
(Originally published in Migrant News)
Hamza Azhar Salam is an investigative reporter, a digital marketing strategist and the founder of Democrats Voice.